The start to Istanbul was always going to be interesting. We got up at 2:00 am in Gocek in order to make our 4:00 am flight to Istanbul. Mixing the effects of 10 days of bliss on the Mediterranean & little sleep, made for a great challenge, especially when trying to negotiate taxi fares and hotel directions in Turkish. Fighting through the maelstrom of chaos, speaking to a taxi driver who could barely understand Turkish, let alone English, pointing at iPhones and maps in our lonely planet we slowly but surely made our way away from the airport.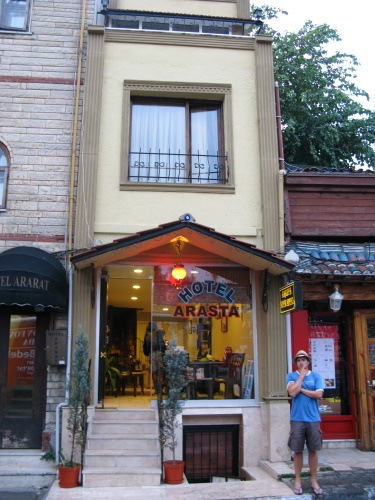 Having dealt with our lost cab driver, we proceeded to wake up the hotel manager of the skinniest hotel in the world in order to let us in – luckily our room wasn't occupied and we proceeded to promptly pass out for  a couple of hours.
Agatha had us all organised by 10:00 am and we were ready to hit the old city of Istanbul – Mosques, Muslim people celebrating Ramadan, fantastic falafels, subterranean water wells and a great tram system that got us around!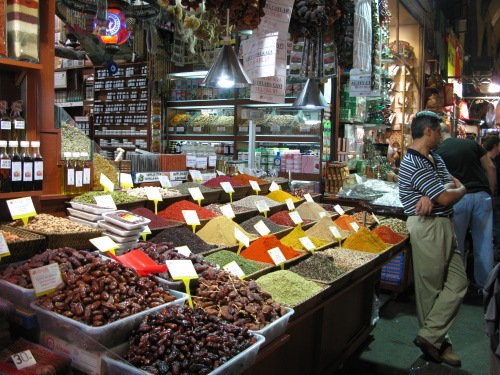 The highlight of a trip to Istanbul, especially with professional shoppers in tow, is the Grand Bazaar & the spice Bazaar, miles and miles of shops, stalls, chaos and colour – we covered every square centimetre or at least that's what it felt like. We satisfied our lunchtime hunger with a fish sandwich on the banks of the Bosphorus, straight from the fisherman who grill the fresh fish on their boats. Tired, yet somehow fired up by the buzz of Istanbul, we finished up the afternoon wondering around city streets.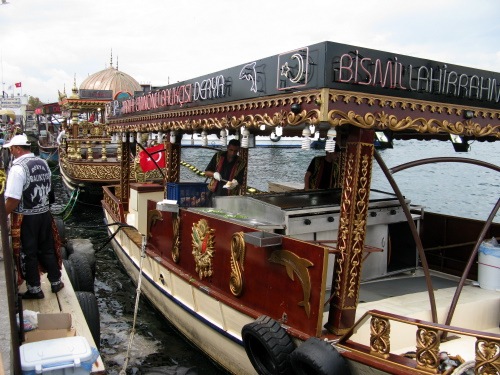 JB only had one night with us, so we decided to end it on a high note and dine in style at the Mikla restaurant – glitz, glamour, a borrowed shirt, fantastic views, great wine and truly spectacular food!!
The next morning JB left us in a an almost 'too happy' mood – why was he so happy to be seeing the back of us??
We soon got over it and headed for the new city. what a contrast!!! Tunel and Boyoglu had funky alleys filled with bars & restaurants, oozing with people, music, drinks and food aplenty – obviously Ramadan wasn't part of the culture in this end of town!!
We loved it so much that we ended up spending 2 nights in this area, with the second being a 'night on the town' with Agatha's friends from oz Bec and Charlie… we started out with a great dinner at a local restaurant and then proceeded to wonder the streets having 'take away' tequila shots, street side mojitos, weird ice cream, fortune tellers with rabbits, tiny clubs and hard to find live music venues!
We had so much fun that the next day Luciana and I managed to miss the flight to Berlin….