After a somewhat last minute departure from Terceira in the Azores, we had a brilliant run all the way to Portugal and mainland Europe. We weren't planning on leaving so soon but were forced to make a decision as Dmitry and Luis had to be back in Europe by the beginning of July  and the Azores high pressure system which kills all wind was looking like settling in for a week or so – the decision had to be made – we go now or not for another 5-6 days…
and so it was that we sailed into the sunset on a Monday afternoon with so many great memories still fresh in our minds.

5.5 days after leaving the Azores – approaching Cabo Sao Vicente, Portugal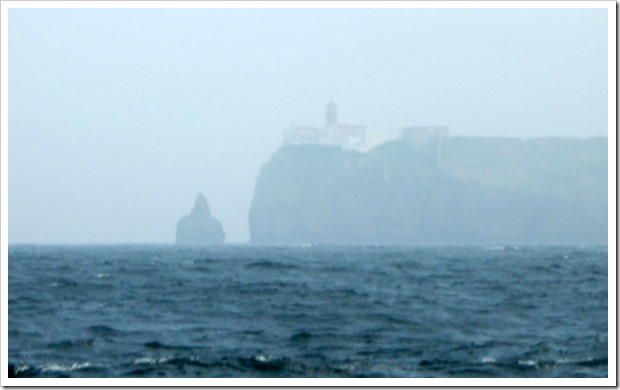 The trip to mainland Portugal was fast – we covered around 1000 miles in just over 5 days averaging 7.4 knots. Unfortunately our rudder developed an ear piercing squeak as well as continuing to vibrate and move around – we knew it was time to address the issue once we arrived in Europe.

Almost there – Lagos here we come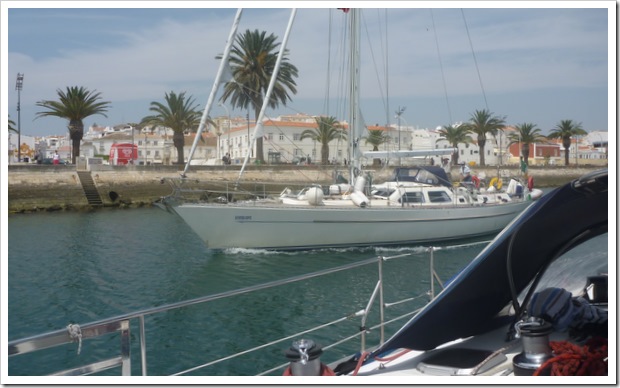 View of Lagos from the top of the mast
But in true Squander style we had some partying to do before getting too involved in work and maintenance.
Dmitry and Luis were set to depart Squander and return to their lives ashore. Dmitry had spent 2.5 months aboard and had really become a solid part of the team – we were going to miss our Russian connection. Luis had only been onboard for 3 weeks but also left his mark.

Dman is a big fan of stripy shirts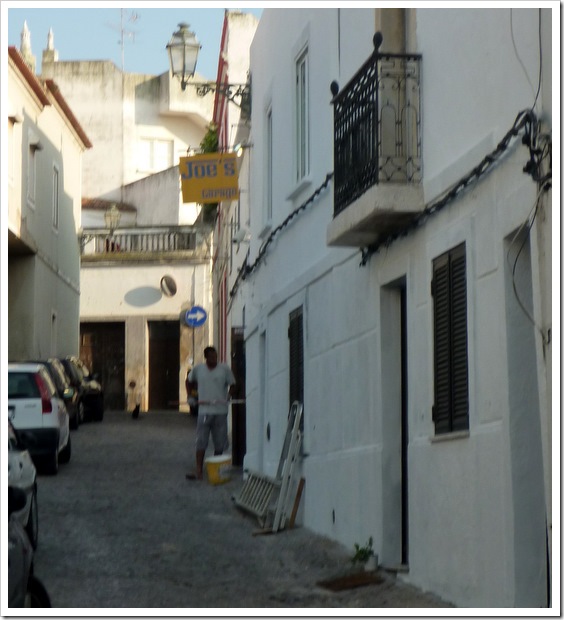 We quickly got our bearings around Lagos, and what we couldn't work out for ourselves we supplemented by chatting to the locals to work out what's on where… we wanted beach party atmosphere and found it at the Bahia bar – a great Sunday afternoon session, live music, fun people and a balmy summer night – yeehah!
Sandy & Mandy rocking out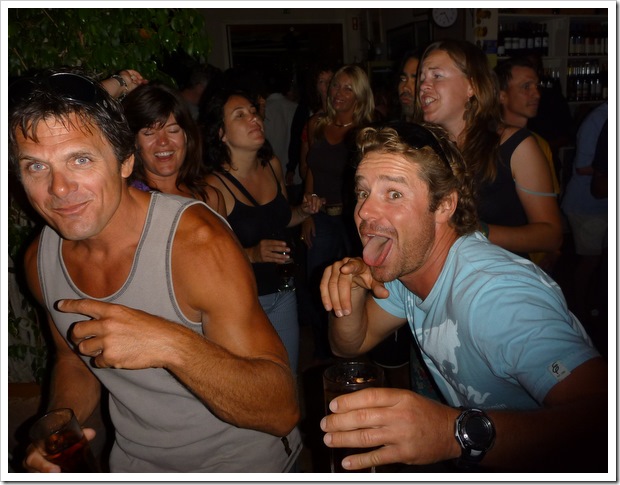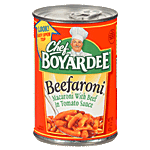 After dancing till midnight we were hungry and a little on the wobbly side – we headed back to Squander for a healthy meal of BEEFARONI – it was a joke purchase in America – a 1 kilo tin of macaroni with beef sauce – yum!!!

Cougar alert!!! Lady, you're old enough to be my mum!
Dmitry took himself off to bed whereas Luis, Simon and I hit the town for round 2 – we ended up at Joe's Garage where Dan the barman whom we'd met earlier in the day did his best to look after us with free shots and Pints of rum & coke – I don't think responsible service of alcohol has quite made it over here – we again danced till closing – meeting countless people including big Bill – the owner of Joe's whom we were set to meet on many occasions in Lagos – this really is a party town!!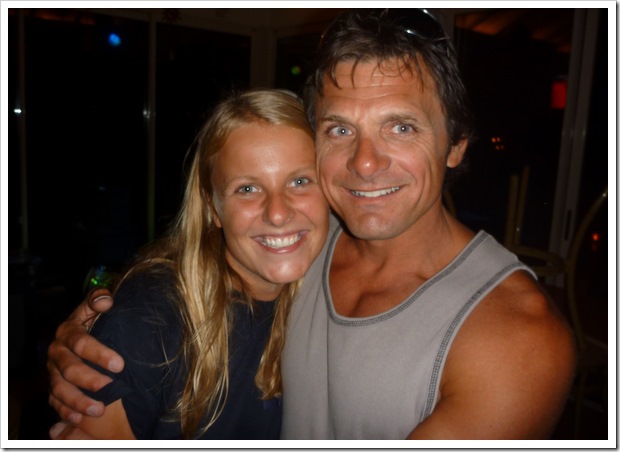 Action befriending the bar staff

Joe's Garage

Whytes – The cavernous underground bar
The rest of the evening is fairly hazy – but we all regrouped onboard the next day and other then a few sore heads all was in order!
The week was spent relaxing, going to the beach and partying most evenings. We bid goodbye to Dmitry and Luis and by Friday morning it was time to set sail again – not far this time – only 30 miles or so to Vilamoura to go and pick up my sister Agatha who was flying in for the weekend from Paris.

Coastal sailing in the Algarve

Sunset in Marina Vilamoura
Before leaving we booked Squander in to be lifted out of the water the following Tuesday. I was very impressed by Sopromar in Lagos who were very helpful, reliable and like many of the Portuguese people we have met spoke near perfect English – great to deal with.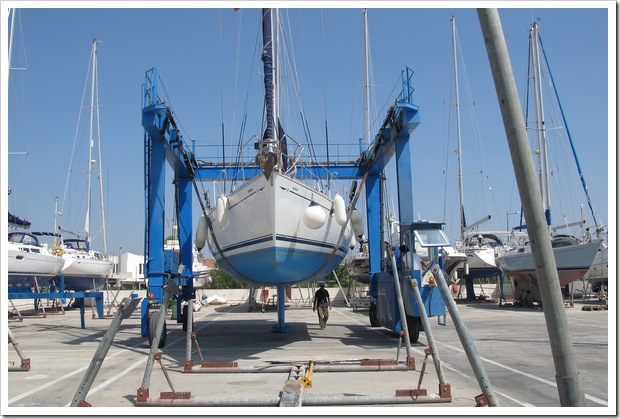 Vilamoura was an interesting place – it seems to be a package tour destination for mostly British people, with many of the bars, restaurants and cafes catering to English tastes. We jumped online and tried to find some more local/traditional entertainment and weren't disappointed – there was an opening party at the old Niki Beach resort on Saturday night as well as a great Balinese inspired bar/club open till 4:00am right next door to the marina… plus a beach on our doorstep as well as bunch of good Portuguese seafood restaurants which we found in the back streets away from the hustle and bustle.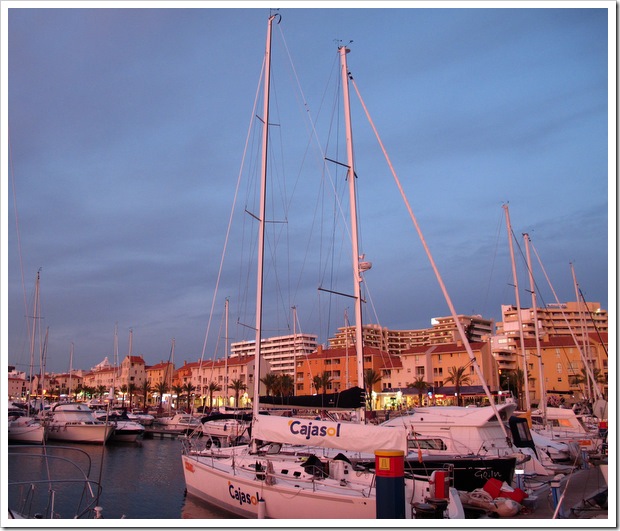 After a late dinner of Portuguese Sardines (def my favourite dish in Portugal) Simon & I stationed ourselves at the bar at "Agua Moments" in Marina Vilamoura and waited for Agatha to arrive – she finally made it by 1:30am and in true Gorazdowski style came straight to the bar from the airport and tucked into a couple of quiet mojitos… good to see you sis!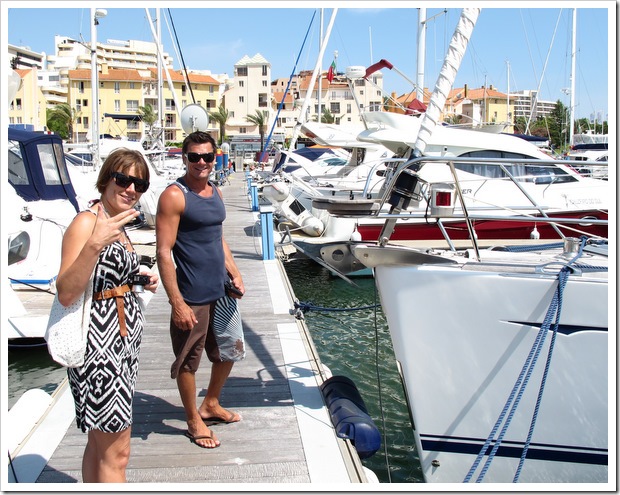 Agatha learning the Squander salute
As 4:00am was approaching we met a great local couple who offered to give us a lift in their dinghy from the bar – a short 200 m by boat that saved us having to walk right around the entire marina. We invited them back to Squander for a nightcap before finally retiring for the night.

Agatha introducing style and her signature bloody marys
The next day was a cracker with the sun shining, and hardly any wind – we decided to stay another night in Vilamoura and headed for a relaxing afternoon at the beach, followed by a late seafood lunch complete with local beers and Mateus wine.
As evening was nearing we decided to have a little siesta which lasted till 8:00pm… we finally got up, had a few drinks and a bite to eat and headed out to the white party at around 10:30 – we managed to get ourselves on the guest list which saved us 20 euros each ($30) – and thank god for that – we only lasted 10 minutes there – an amazing venue but the mixture of less then inspiring music,  a stiff crowd and $15 drinks meant that it was time to head back to our favourite bar – Agua moments.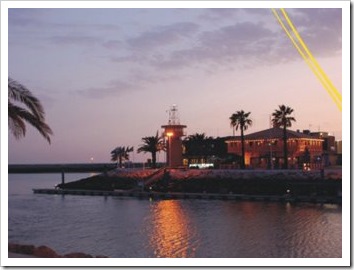 Agua moments with its own pontoon
This place was unreal, Balinese inspired, outdoor bar/nightclub with a very local crowd, well priced drinks and a fun DJ pumping out the tunes on the water's edge at the marina – and the best part about it we got there by dinghy and parked it in the dinghy carpark… I wonder if there are rules against drink-dinghying??!
It was there that we met Rita and Marta – 2 cool girls from Lisbon – Rita's a Soap opera actor here in Portugal and she had a mini fan club on the dance floor – in true Squander style we whisked the girls away in the dinghy for a round of sunrise drinks aboard. We eventually said goodbye to our new friends in the early hours and settled down for a short rest. We woke up around midday and set sail for Portimao.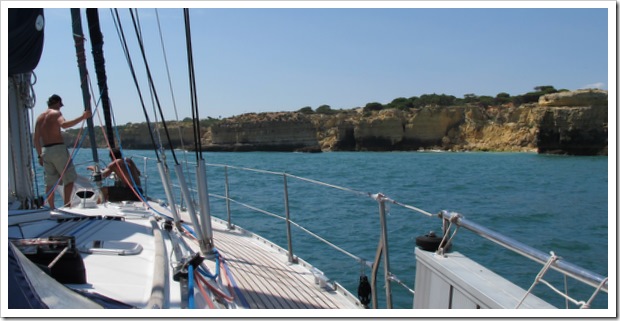 We were hoping to anchor along the way, go for a swim and have lunch, but the swell had come up overnight and we couldn't find a good shelter. Eventually we decided to head for the protected anchorage in Portimao, fire up the BBQ and have the last of the meat that we bought in America – we'll miss those steaks!!

The last of the steaks

Portimao Sunset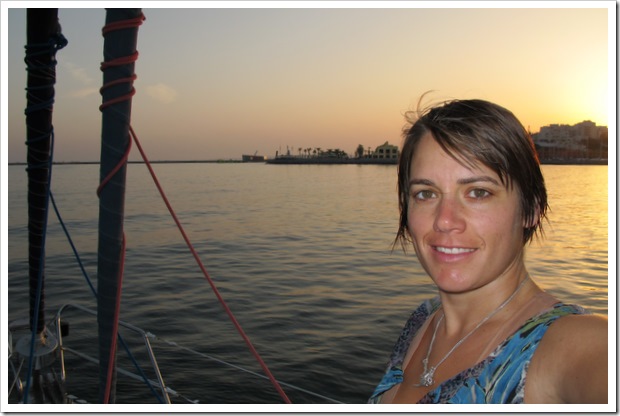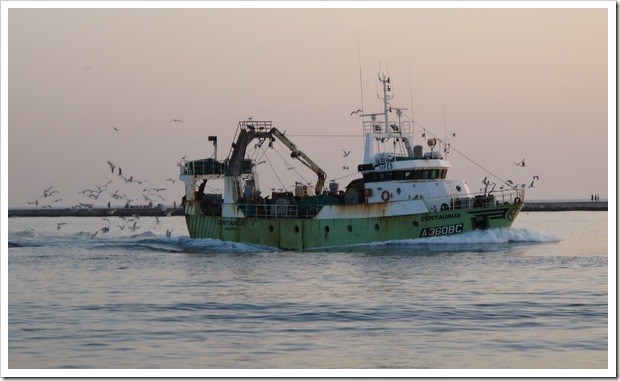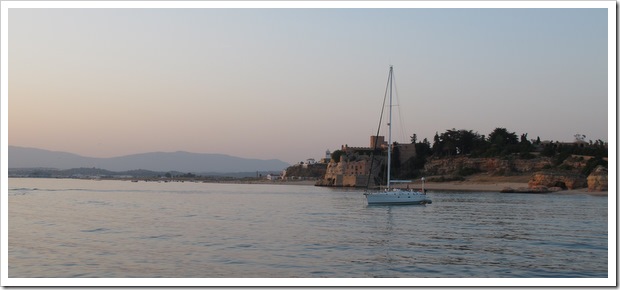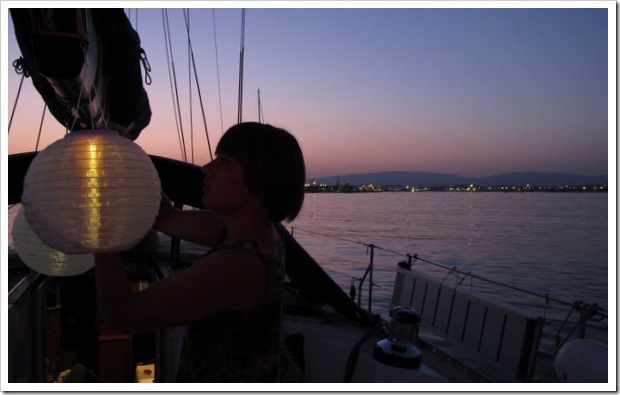 Well after sunset, we jumped in the dinghy and went ashore to check out the town – very touristy and not really our scene but cool to check it out anyway.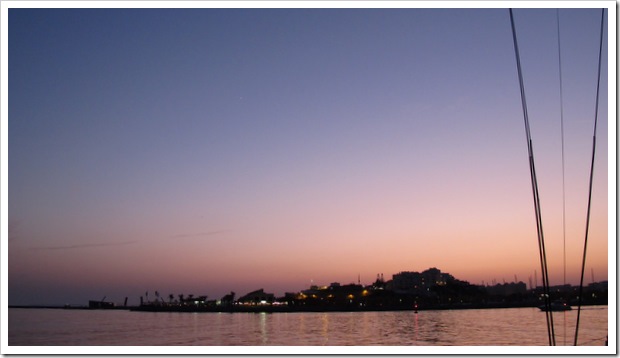 In the morning we weighed anchor and set sail for Lagos – actually we motored the hour or so as there wasn't much wind. We pulled into Lagos, tied up and went to one of our favourite cafes – Lazy Jacks for lunch with Agatha before putting her on the train to Faro.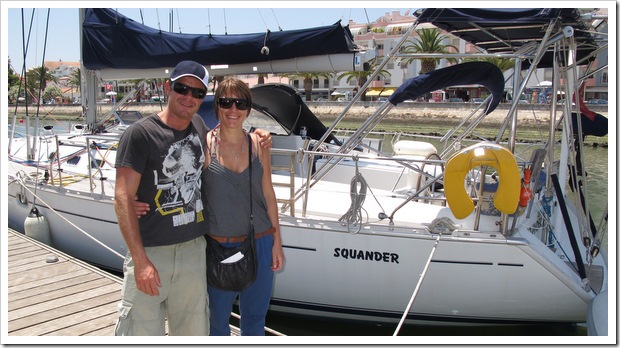 Bye Sis… see you onboard again soon!
The next morning it was time to focus on Squander – we hauled her out of the water and the guys at Sopromar dropped the rudder and went about machining new rudder post bushes made out of Polyoxymethylene (POM).

A rudder-less squander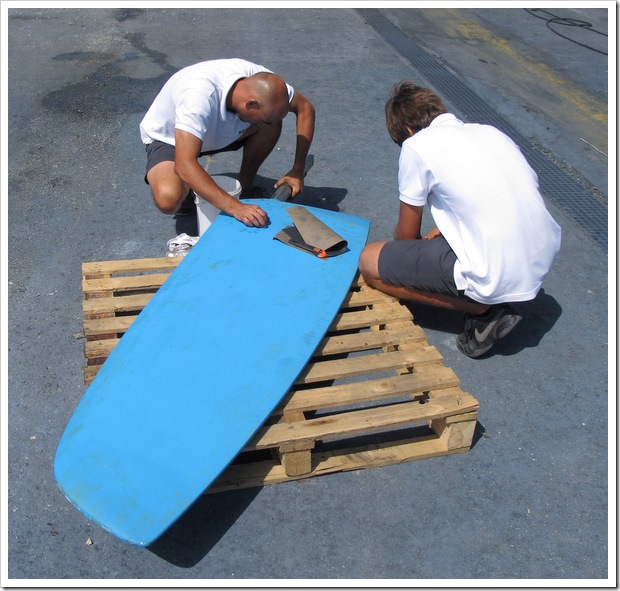 Straight into it – cleaning the rudder post

Rudder back in


Lagos Marina


The maxprop – is that the source of our vibrations???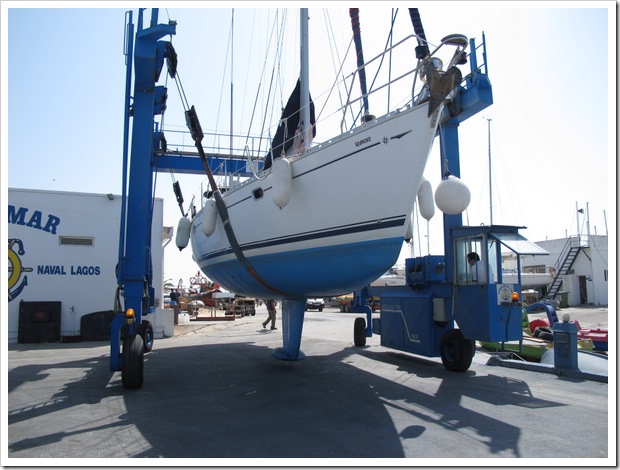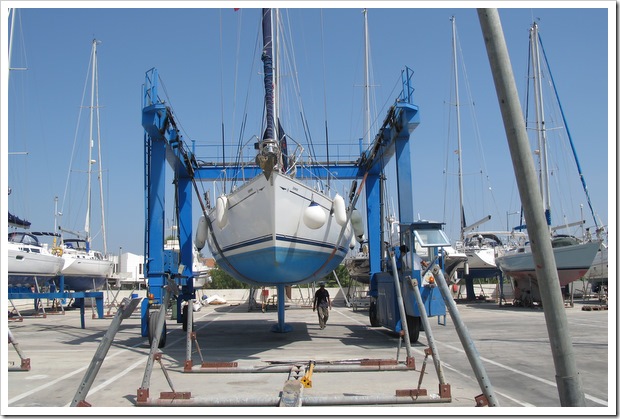 Simon and I attacked many of the jobs onboard from fixing leaky water hoses, sorting out the gas oven regulator, replacing the furler block, replacing the anchor light  bulb ($45 friggin dollars for a light globe!!!)  finally sourcing the right o ring for the deck wash filter and a bunch of other stuff.
We also gave Squander a good wash and shampoo as well as polishing her topsides… and so with the rudder firmly in place and one last night out in Lagos, we set sail for Cadiz in Spain – world cup final fever was awaiting!

Lagos by night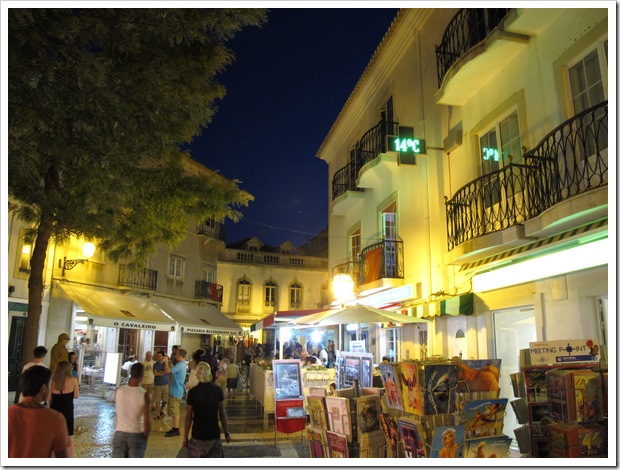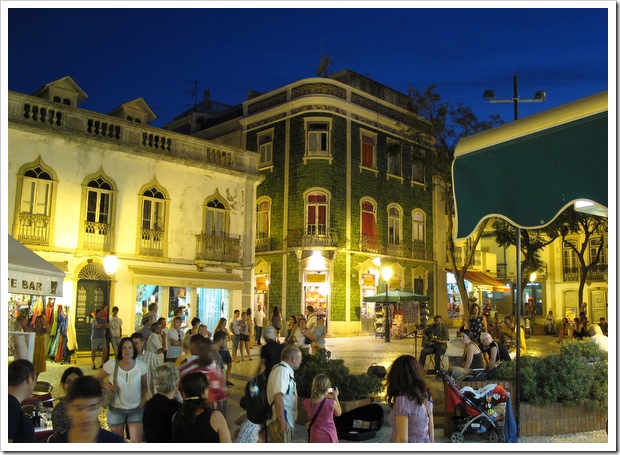 Live music in the town square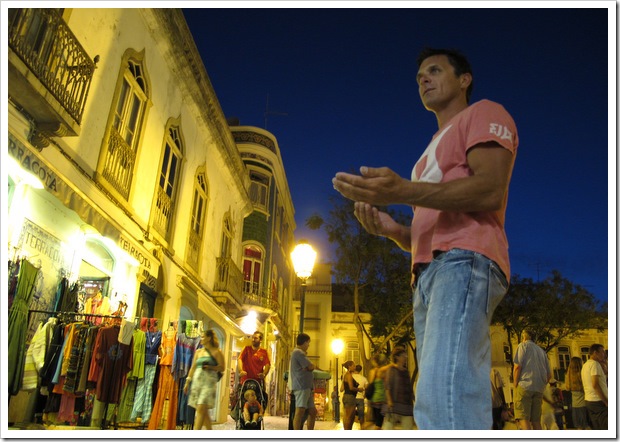 Simon doing a bit of street art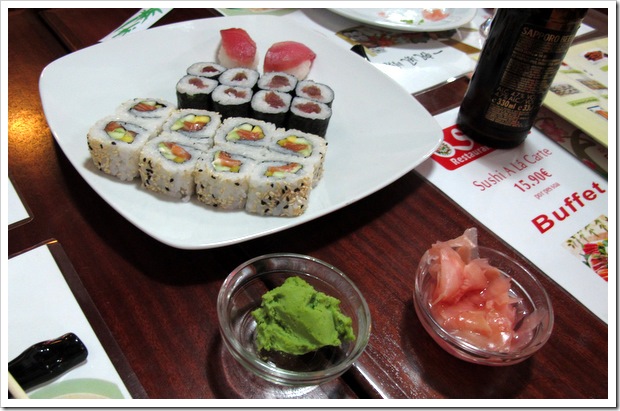 Local sushi restaurant in Lagos – all you can eat for 15 euros!

The Spanish navy patrolling the waters

Approaching Cadiz
Two days into it and Spain is living up to expectations !!
Having sailed overnight from Portugal, we were pretty tired. So after a quick swim at the beach and some local fare on the way home we decided to have a siesta… a long one – we woke up at midnight – perfect!! just in time to go out and party.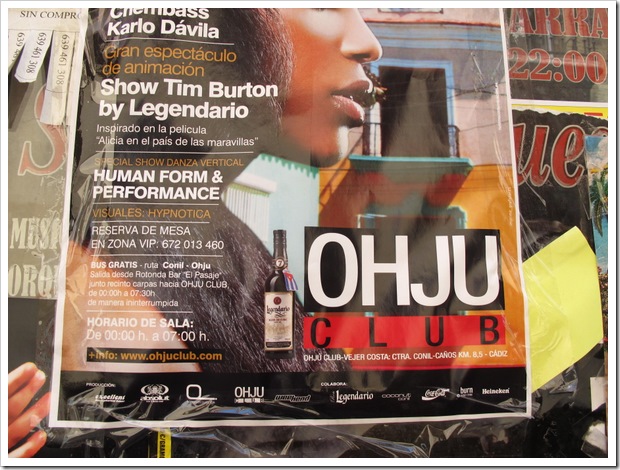 many of the clubs here don't open until midnight – by the time we managed to get organised it was 1:00 am – we drifted towards the centre of town and found a cool little bar that was going to be our place to watch the world cup final the following evening. We had a couple of beers there and headed for Imagina  – my new favourite club – great vibe, unreal music and a cool crowd.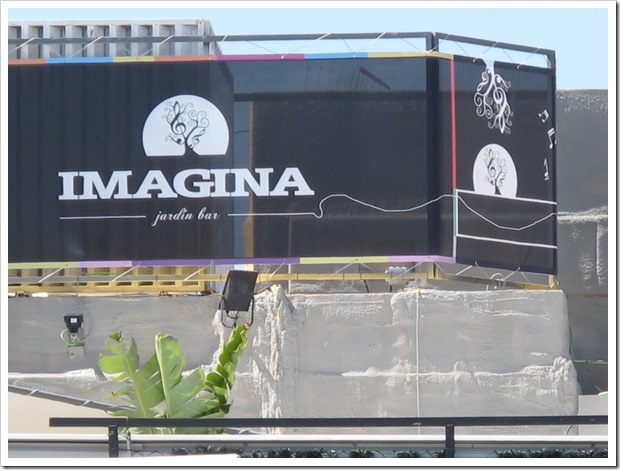 Chicas espanolas – is that Elle's Spanish daughter?!  
It was 8:00am by the time we finally made it to bed… a few hours sleep and then off to the beach again… life is tough.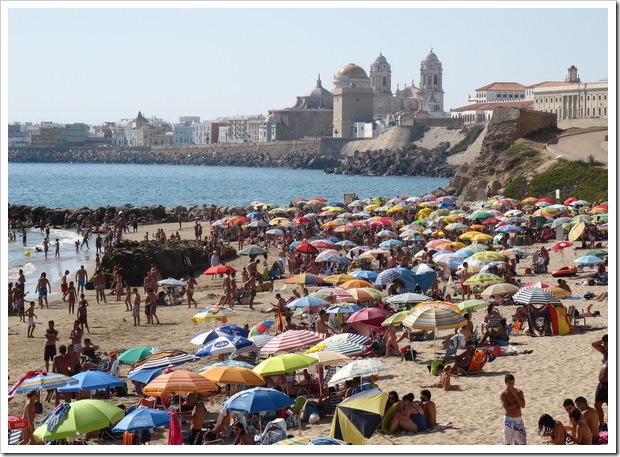 It seems we weren't the only ones with that idea!

a popular spot!
It was world cup final Sunday and the first time Spain had ever been in a world cup final – the nervous buzz was palpable!! … (incidentally apparently New Zealand was the only team to not lose a single game in the world cup??!!)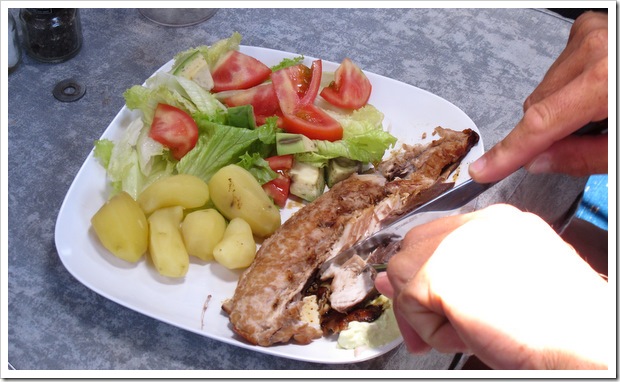 Freshly caught Tuna – a healthy breakfast at 2:30pm!
We showered up and headed straight for the little bar we had found the night before – when we got there it was full of Spaniards who welcomed us with open arms, offering us seats and beers – unreal vibe and awesome to watch the game in such great company!!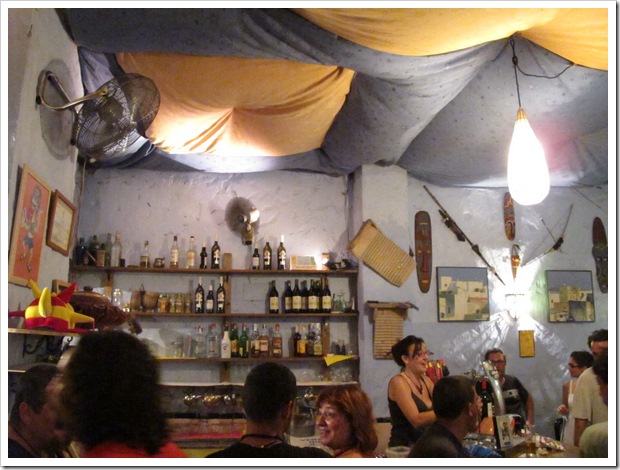 A couple of stand out classic dudes made the whole experience even more real – one guy was so nervous he sat outside the bar the whole night just waiting for the game to finish – the entire bar kept on making fun of him by doing the occasional coordinated "GOOOOOOOAL…!!!"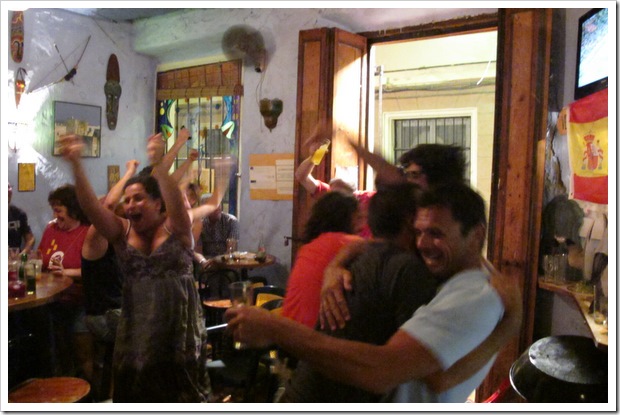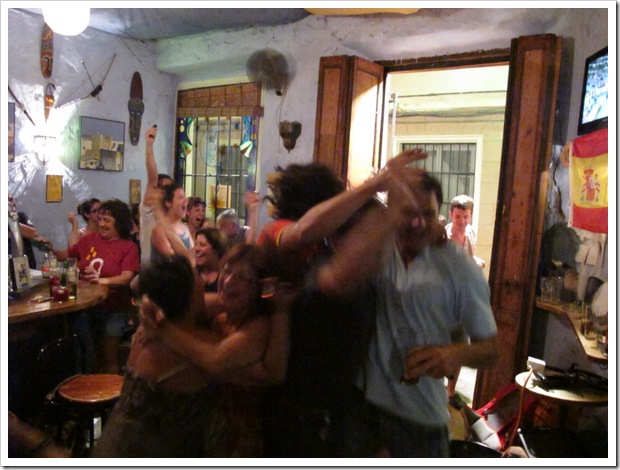 When the game was finally over and Spain had won the bar owner pulled out a hose and sprayed the entire bar – people were dancing, jumping for joy, hugging and crying…
Soaking wet, slightly tipsy and in the best of moods we bid our new friends goodbye as they thanked us for being their "Kangaroo good luck charms"!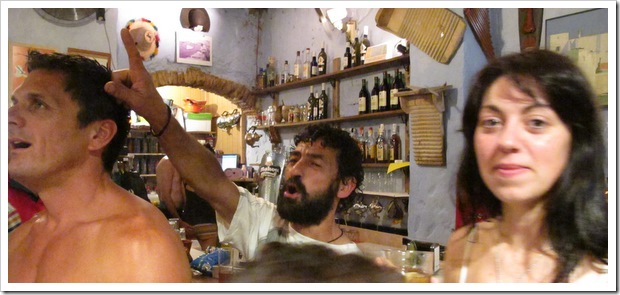 The pressure is off – smiles all around – we are the champions!
We headed straight for the big central area where everyone was again jumping for joy and celebrating – having soaked up as much joy as we could we decided it was time to hit some more bars – and that we did – Woodstock Bar, followed by a great little club whose name we don't know and then a finish at Imagina again….

Quick food stop



Midnight and the celebrations spill onto the streets!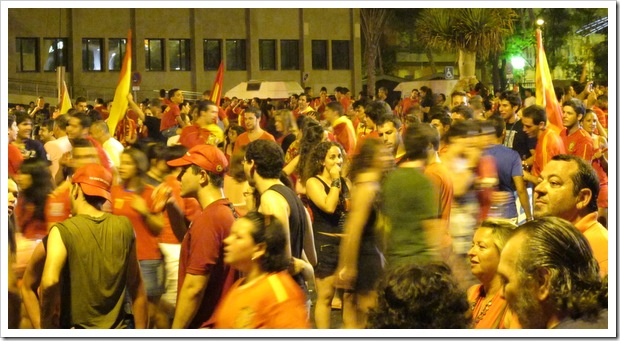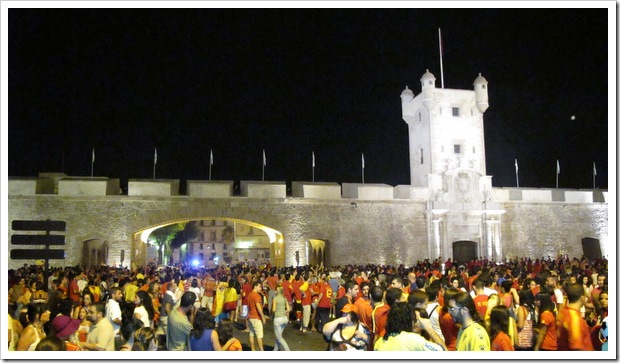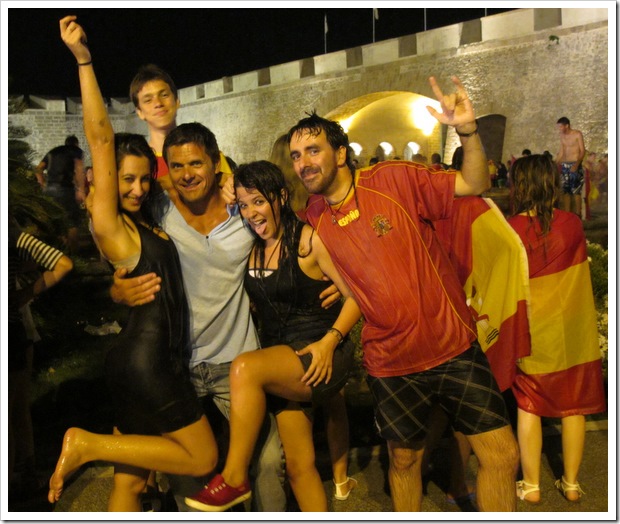 Action befriending the locals

Half Hombre half Torro!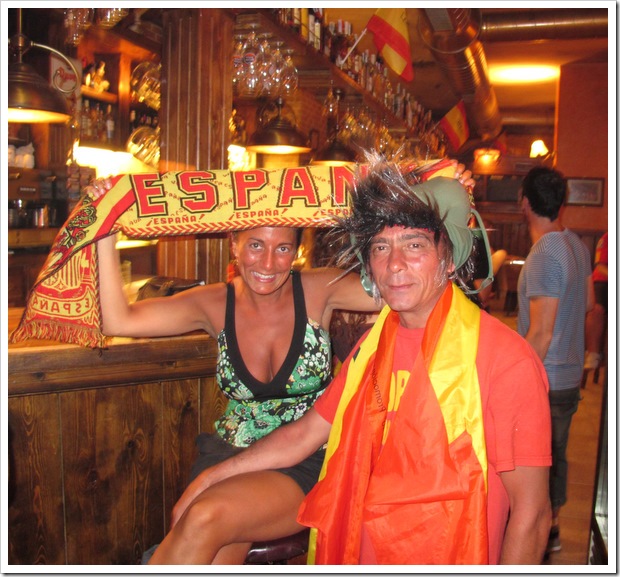 Time for a break I think – some healthy eating and exercise before heading for some more fun in Ibiza!
LATE UPDATE: We stopped in Tarifa and love this place. So will stay here for a week or so before heading to Gibraltar and onto Ibiza.