It was 6:00pm, on post world cup final Monday when we finally stirred on Squander and started thinking about moving on from Cadiz… but it was all too hard and so we decided to stay one more night.
The next day we got up, did a quick trip to the supermarket to stock up and left Puerto de America marina on our way south towards the Med… we had a great sail and by sunset were faced with either pulling up at Barbate for the night or continuing for Gibraltar straights in the dark.
We opted for an overnight stop in Barbate and were fortunate to not have to pay for the Marina as conditions were calm enough to anchor just off the beach.
After a great sleep & morning swim we were on our way again towards Tarifa and the Med finally.

Approaching Gibraltar straights – North Africa in the background
We timed the approach to Tarifa such that we would have favourable currents and did our best to avoid any serious winds. Tarifa boasts a 30+ knot average on at least 300 day per year.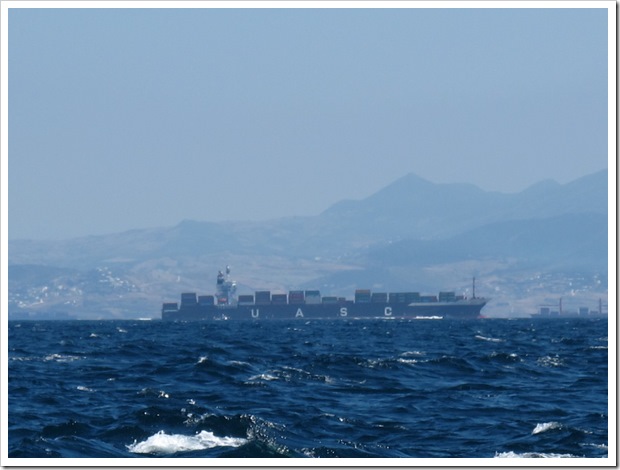 In the Straits – traffic, chop and Africa in the distance.
We arrived in the early afternoon and managed to anchor just outside the harbour on the east side of Tarifa islet. There are 2 winds that blow here a Westerly called a "poniente" which is what we were experiencing and the somewhat dreaded easterly called a "Levante" which often blows at 15-20 knots more then it's forecast to.

Entering the Mediterranean
The forecats was calling for 3 days of Poniente and then 2 strong days of Levante before switching to a westerly again that would allow us to continue onto Gibraltar. We were relying heavily on www.windguru.cz which not only gives the official forecast but also an interpreted version which seemed to be very accurate for local Tarifa weather.


The huge ferries make the anchorage a little rocky at times.

Our anchorage on the east side
And so with the anchor firmly set, we dinghied ashore to explore this little town which reminded me a lot in character of Byron Bay in Australia crossed with Spanish/Morccan influences -  a great mix!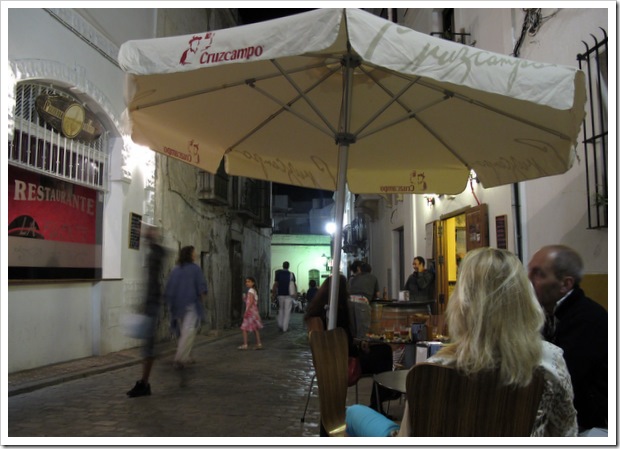 Cobble stone streets, bars and tapas restaurants.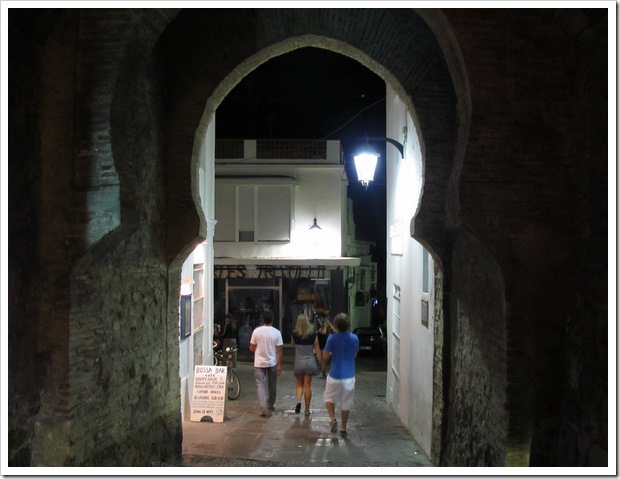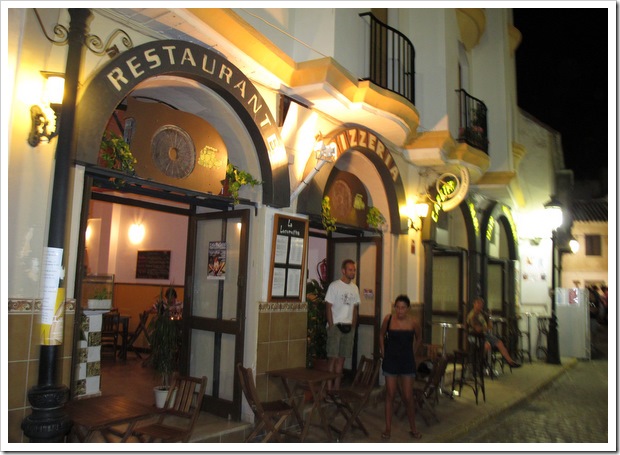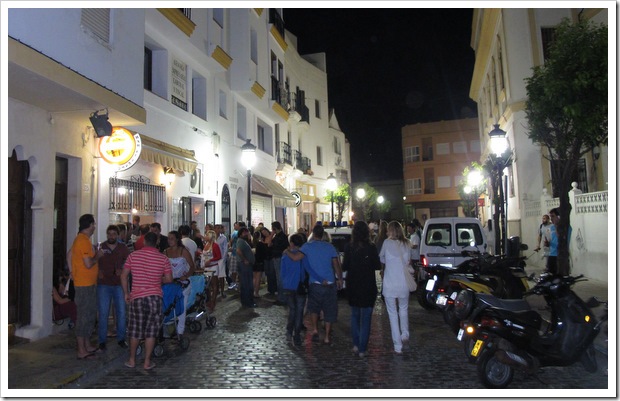 And once the clock strikes midnight, there's the spanish nightlife…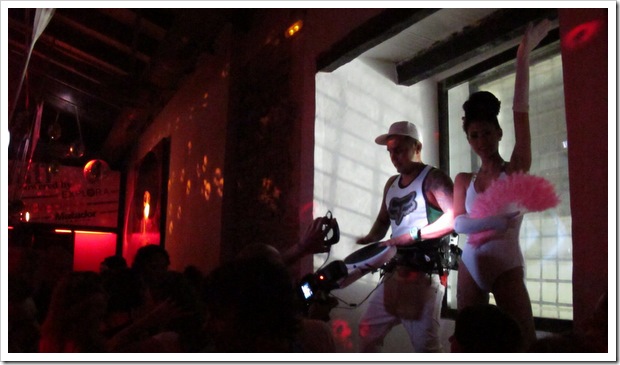 Simon showing off his limbo skills 
Amongst other things, we booked ourselves into a kiteboarding course for 2 days in an attempt to focus on non-alcohol fuelled activities ashore. It really paid off as not only we got to do some exercise whilst having fun, but we also met some great people in the process.
Speaking of people, on our second last night in Cadiz we met Kirsten & Allard, 2 friends from Holland who were in mourning after suffering defeat at the hands of the Spaniards.  Kirsten told me her and Allard were finishing up their Spanish course at the end of the week and had no plans beyond that. As a bonus, Allard had done a fair bit of sailing and would be able to contribute to sailing Squander.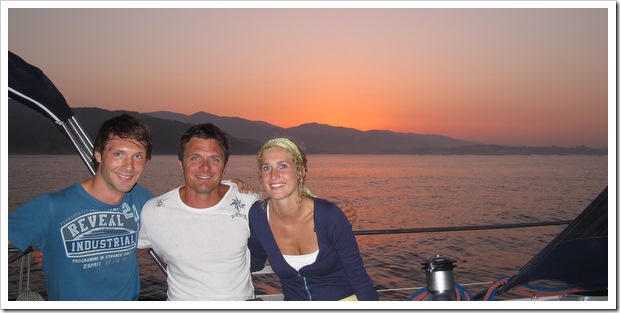 We exchanged numbers and left an open invitation to join us onboard for the trip to Ibiza.
Within a week Allard and Kirsten had caught a bus to Tarifa and joined us onboard for a wicked 10 days of fun, good food, sailing and partying – great to have you guys onboard, you're welcome back anytime!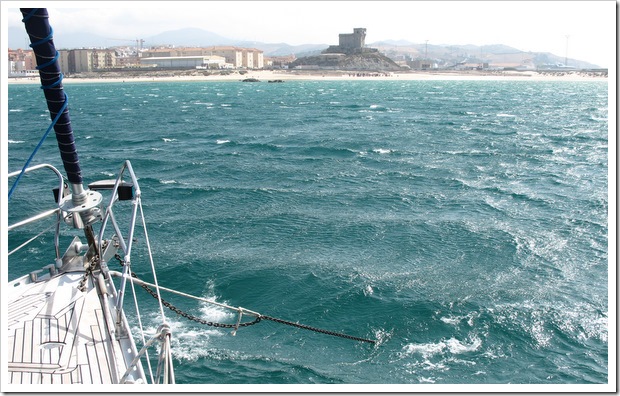 The anchor snubber doing it's job holding onto Squander in 40 knots.
and so it was after 3 days of fun in Tarifa, the Levante turned up and blew like buggery for 48 hours. We were forced to move the boat back onto the Atlantic side of Tarifa islet and stay onboard for the first 24 hours as the 35-40 knot winds played various tunes on our rigging.

View from the beach, Squander on the left
We had plenty of chain out, and with almost no swell to speak of, our anchor held tight. Within 24 hours the wind had moderated to 28-35 knots and we were able to launch the dinghy and go ashore.

The updated "team Squander" 
Late on a Monday afternoon, the wind stopped as suddenly as it had started. We picked up Kirsten and Allard, did some shopping and motored east towards Gibraltar in dead calm conditions with the sun behind us.
 

Coastal sailing in Europe – never too far away from a text message or two.

A local fisherman making the most of the calm conditions in the straights of Gibraltar.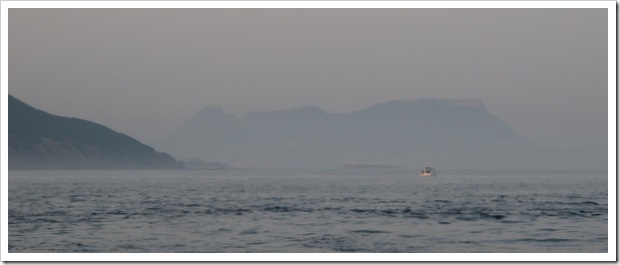 Approaching Gib – the rock sticking out of the fog.
We arrived in Gibraltar around 10pm and well after dark. Having weaved our way through the fog, the tankers and avoided the airport runway.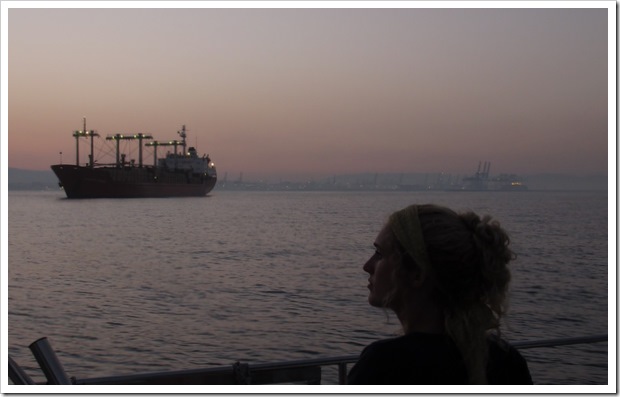 We dropped anchor in an anchorage that was marked on my chart – given that we were there alone, I had a feeling we may not be allowed to stay the night there.
No sooner had we cooked up dinner and sat down with a customary glass of vino, I noticed a spot light on us from a large RHIB. I came up on deck to face a couple of Policemen who advised us that we were no longer allowed to anchor there since "all of the events of 9/11" – it turned out we were too close to the runway… So after a short 45 minutes in British waters, we moved back to Spanish waters at La Linea (10 minutes away) and anchored there overnight.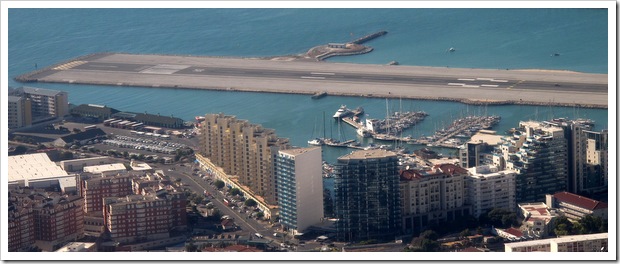 Squander safely at the Bay Marina next to the airport runway as we explore the rock
The next day we booked ourselves into a marina and went about exploring Gibraltar. As it turned out we had a berth next door to some fellow Australians – Rosco & Sue Ellen on a great Catalina called "Barrenjoey" – great to meet you guys.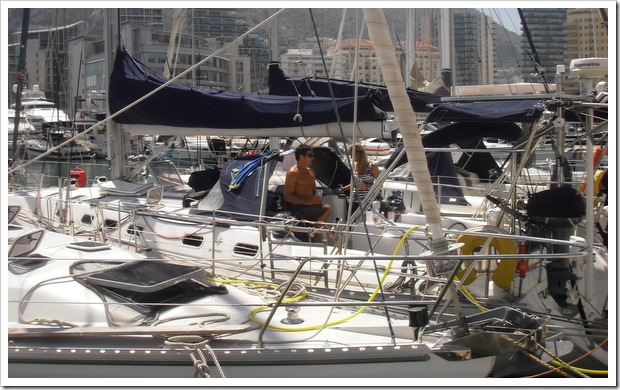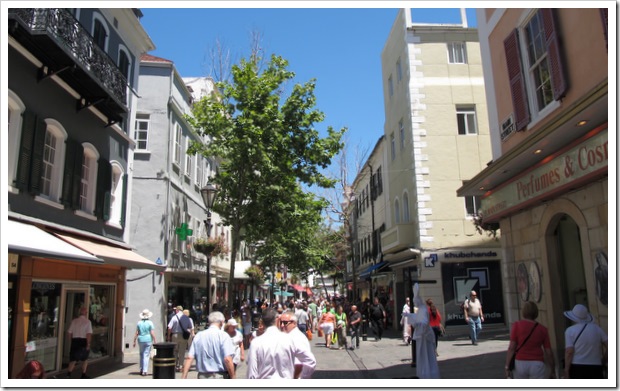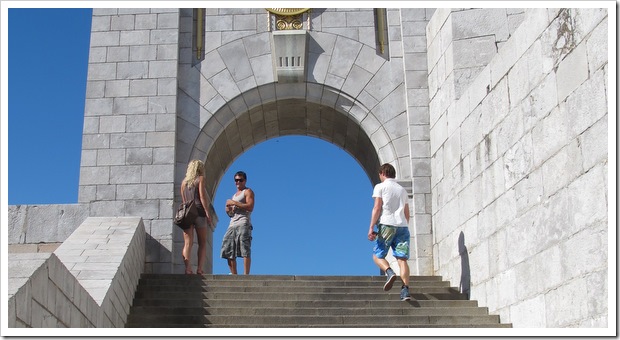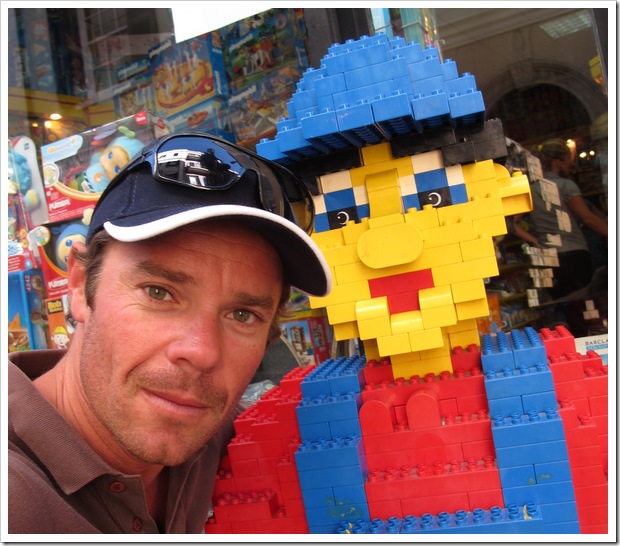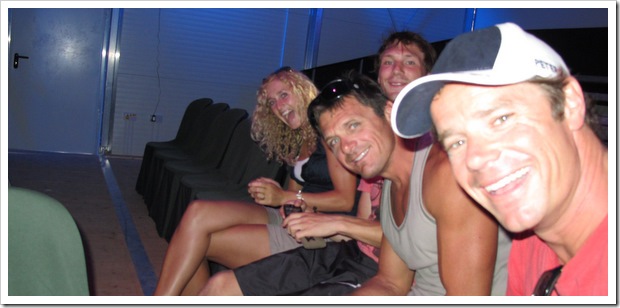 Enjoying a private screening of a 3D history of Gibraltar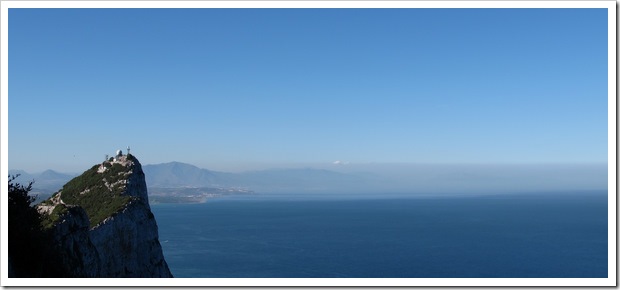 Tanker playground.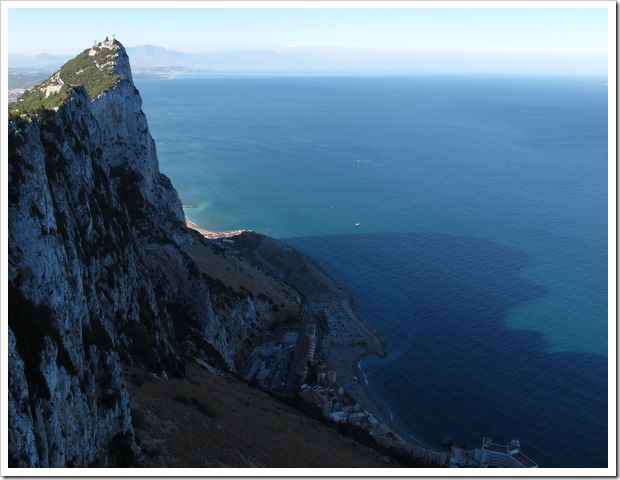 The beach where some 14 years ago Michael, Mark & I parked our old Kombi Van for the night on our way around Europe.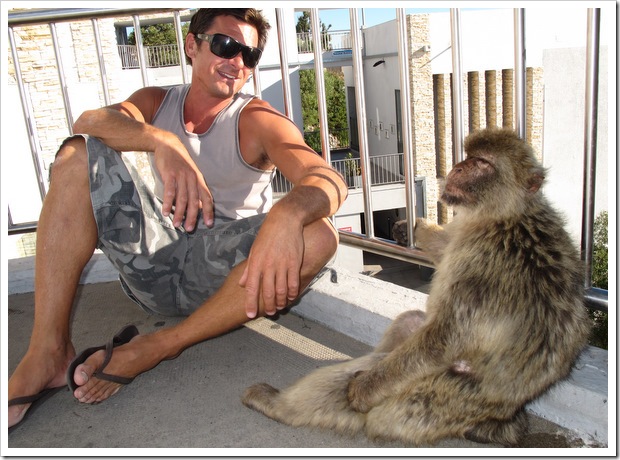 Simon trying his luck with the local ladies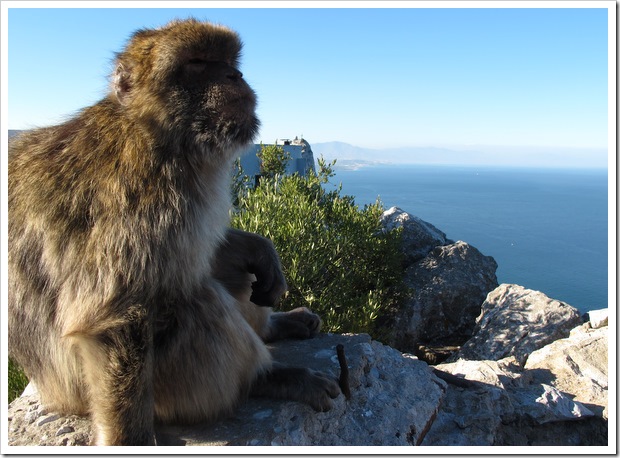 Allard hanging with a local. La Linea anchorage in the distance
We covered the sights of "Gib", stocked up on Duty Free drinks and within 2 days were ready to head for Ibiza via 1 or 2 Spanish ports. Amongst other things we desperately needed to pick up some gas as we had run out and no one wanted to fill our Gas bottles and local "Camping Gaz" swap and go bottles cost a small fortune to buy.

Heineken all around as we melt Aussie and Dutch cultures.
So we set sail for our first overnighter since leaving Portugal. As we entered the straights, we picked up a nice 18-20 knots breeze from behind as well as up to 3 knots of current…

We averaged over 10 knots for some 5 hours before a change of tide slowed our progress.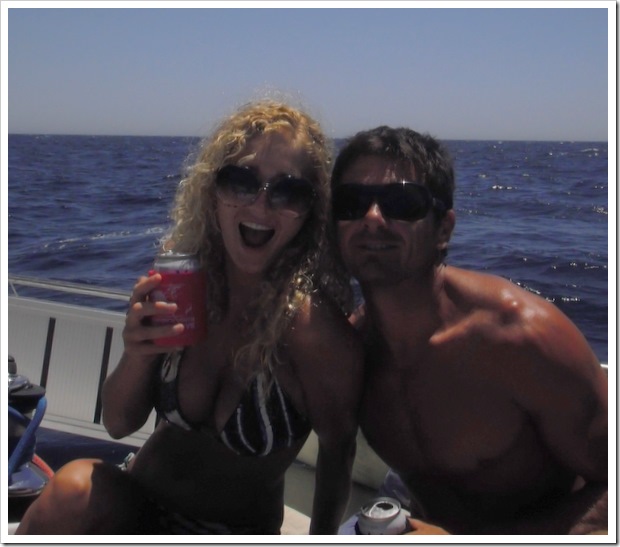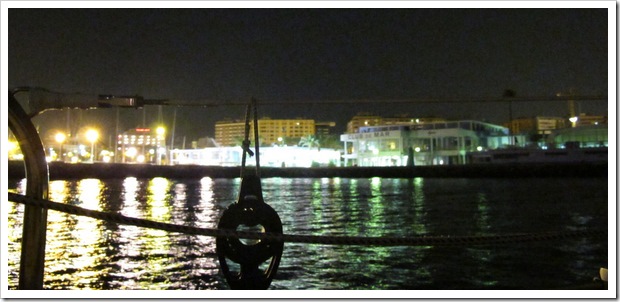 At anchor in Almeria 
By the morning we were abeam of Almeria and our last safe spot where we could easily hide from the strong easterlies forecast for the next 2 days. We pulled in and again anchored just outside the harbour. We went ashore in search of gas, food, internet and mobile phone credit… by mid afternoon we had accomplished everything we needed to and decided to spend a night at anchor and keep going in the morning if conditions allowed it.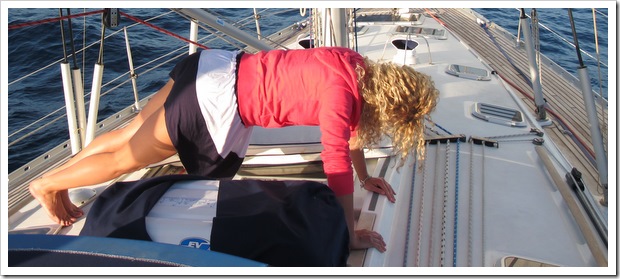 Introducing new crew to the Squander push up program
The next day, we set off, with the wind on our nose and conditions soon started deteriorating with the wind & swell building to a fairly uncomfortable level – we had 2 reefs in and shortened headsail and were still managing 7.5-8 knots, but were bashing into it and not really enjoying ourselves.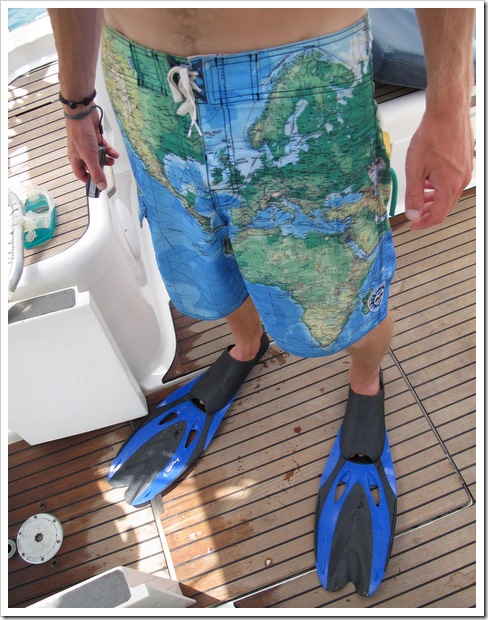 Allard brought his own world charts onboard
A quick scan of the charts identified a protected anchorage at Cabo de Gata some 30 minutes inshore from where we were. It didn't take long to make a decision to head for shelter and glad we did.  A great little spot and by sundown we had the entire place to ourselves.

Look out for the killer crab
 
Simon demonstrating the "sunset drinks" salute 

Look a 'monster' sunset 
We're not sure if it was the full moon, the balmy night, the natural beauty of the spot or all of those things put together, but we all got in synch and decided to have a Squander dance party well into the early hours of the morning – one of the most fun, impromptu, nights onboard that I think we've had to date and there's some stiff competition in that department. Action summed it up when he exclaimed at 2:00 am "…I'm having so much fun,  I just want to press pause on my life right now!"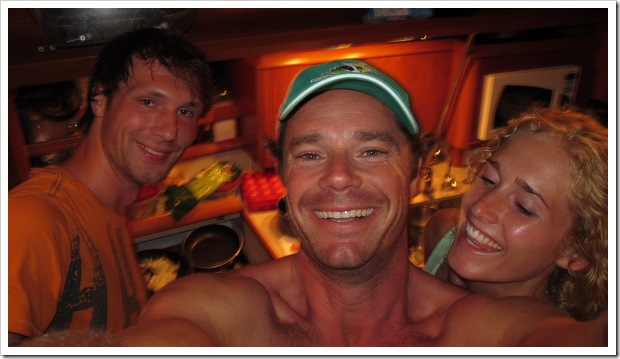 Drunken Chefs

Introducing the Starboard side dance podium

Things were heating up – Simon demonstrates how to cool off.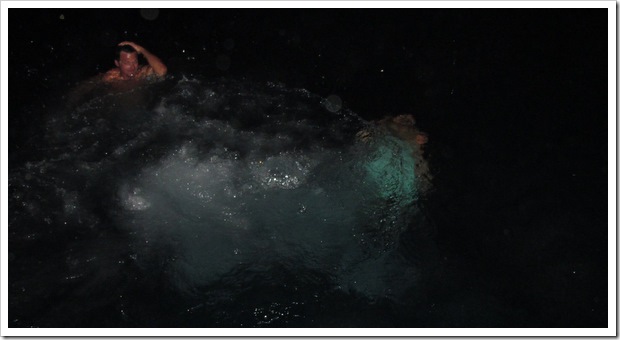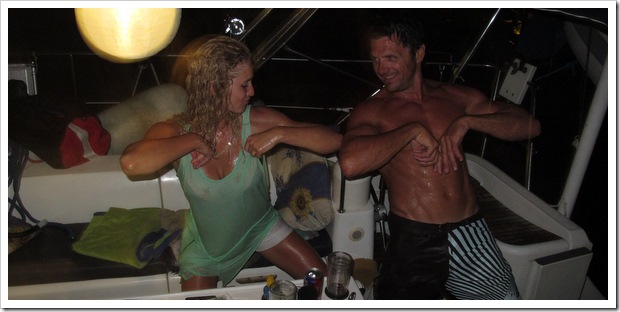 Ahh that's better – now for the chicken dance!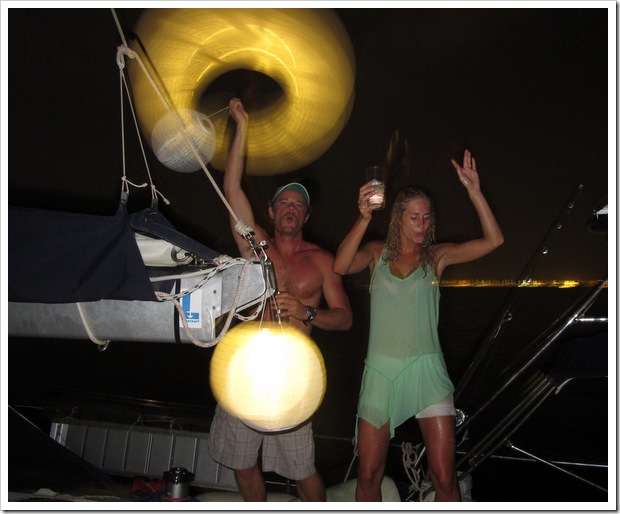 and the disco balls were flying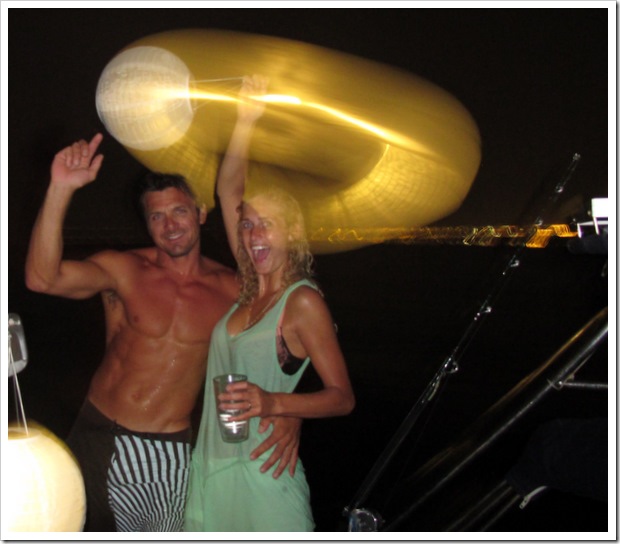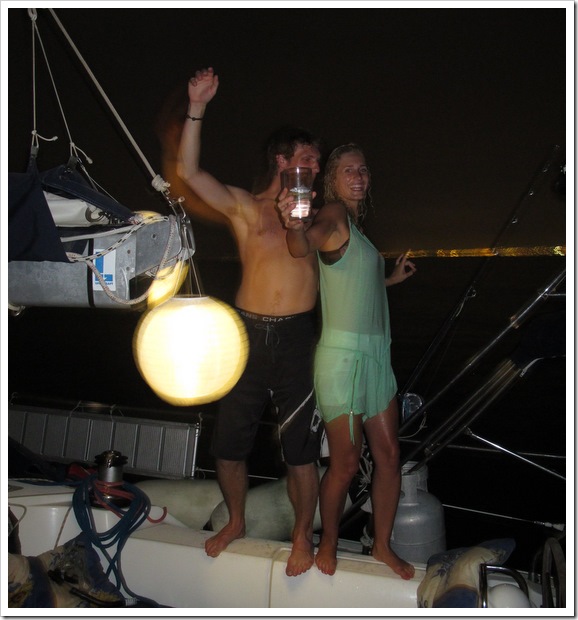 Kirsten was a popular dance partner leading the way with some power dance moves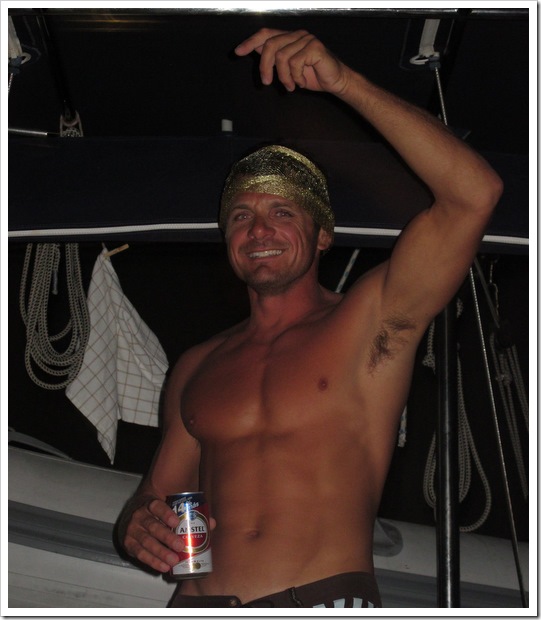 What the?? should we be running the first "win a night on Squander" competition by coming up with the best caption for this photo
Inspired by the music, the dancing and the fun from the night before – we all woke up grinning and ready to tackle the final 230 miles or so to Ibiza. The winds had subsided overnight and by 8:00 am we were underway again, first under motor and then under sail for a big majority of the trip there.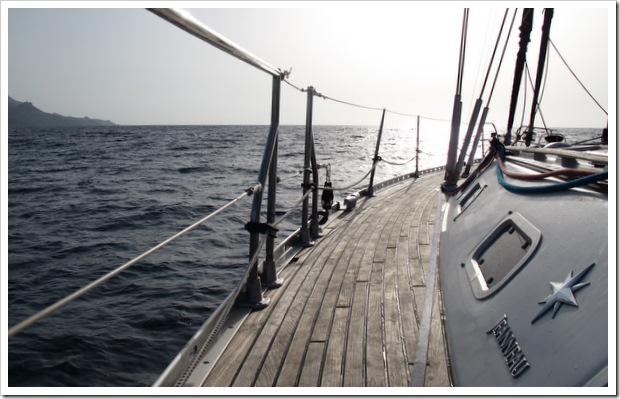 Heading east again as the sun rises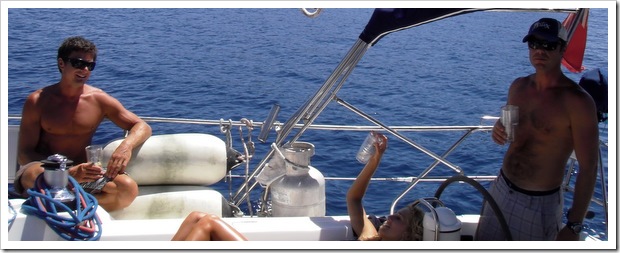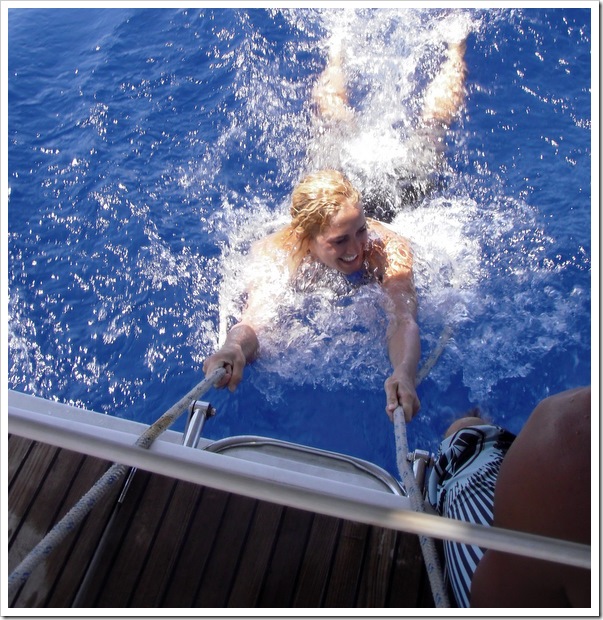 By Midday the sun was shining and we decided to all have a dip in the sea – we introduced Kirsten and Allard to Body dragging…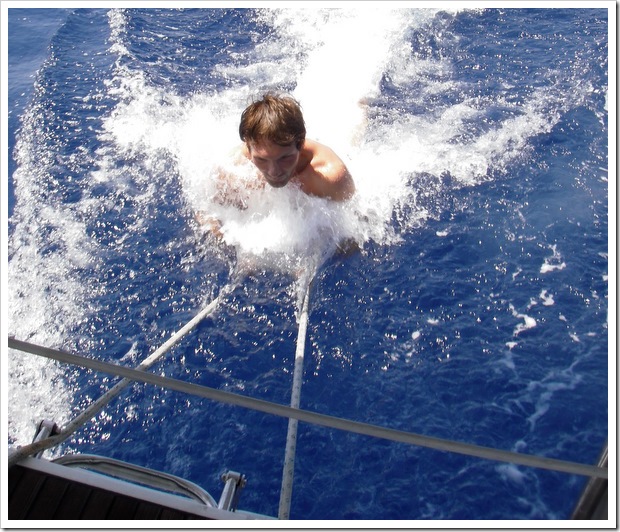 Later in the day, we had the Spanish customs trailing us for a number of hours which was slightly disconcerting, first they did a low fly by in an airplane taking photos of us, then a giant inflatable snuck up on us and started circling us, then they called in a chopper and finally late at night the inflatable was back with huge spot lights – they never established contact with us other then the occasional nod as we waved to them.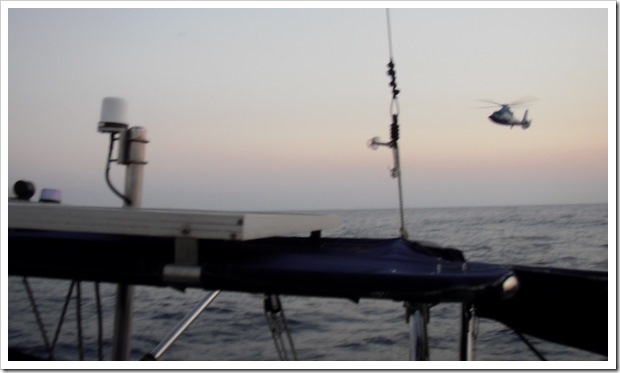 Getting tracked by Spanish Customs
Having been left alone, we sailed on with a Full moon again overnight and by the evening of night 2 we were anchored at Salinas on the South West coast of Ibiza!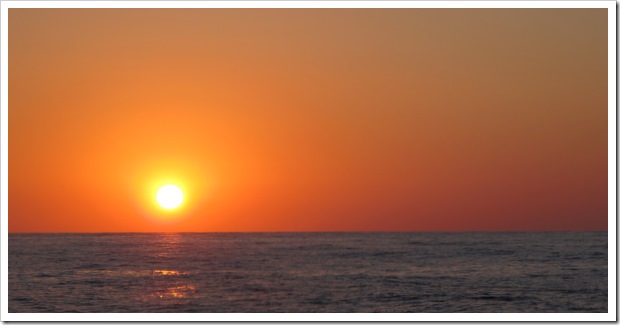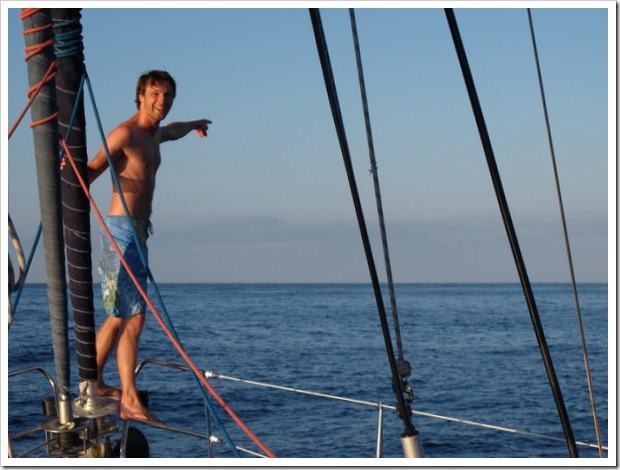 Allard spotting "party island" 

Celebratory Bloody Maries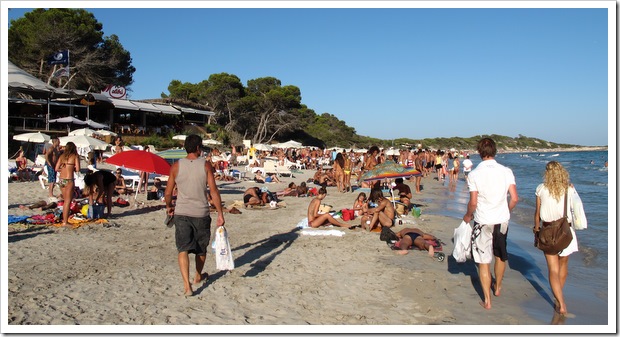 Walking back to our Dinghy with shopping in hand

So many distractions (attractions) on the beach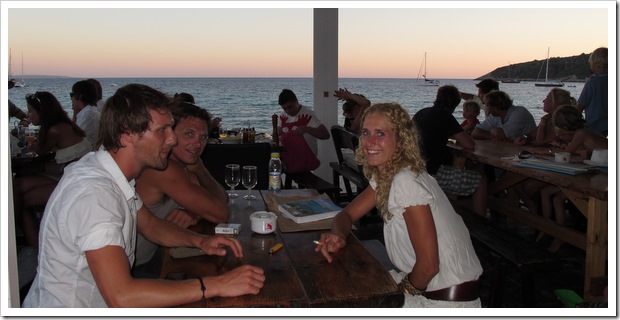 A quick afternoon beer as Squander waits patiently in the background 
 

House Music rules this world – there's a DJ for every occasion 
We've now been here for 5 days and earlier today we bid farewell to Kirsten and Allard who flew home to Amsterdam – thanks for some very fun times guys.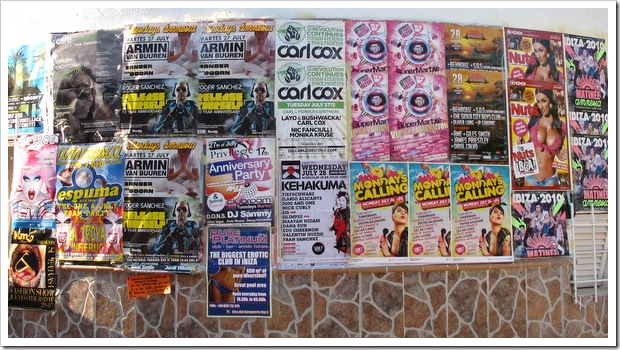 You know life is tough when the biggest dilemma is choosing which party to go to.
 

I'm sure Simon will miss the extra pair of hands on deck – who will help with the anchoring??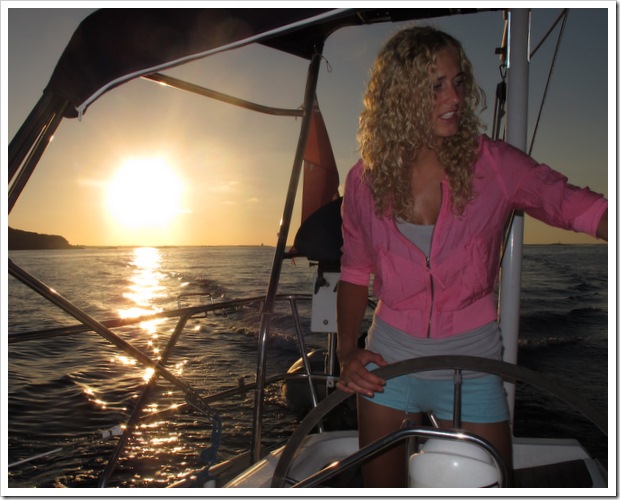 In a short time Kirsten progressed from passenger to foredeck hand, to even trying her hand at skippering – seen here 'practicing' giving out orders 😉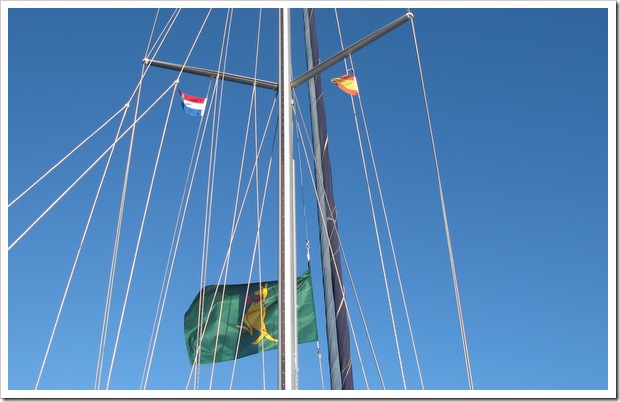 Flying the dutch 'crew' flag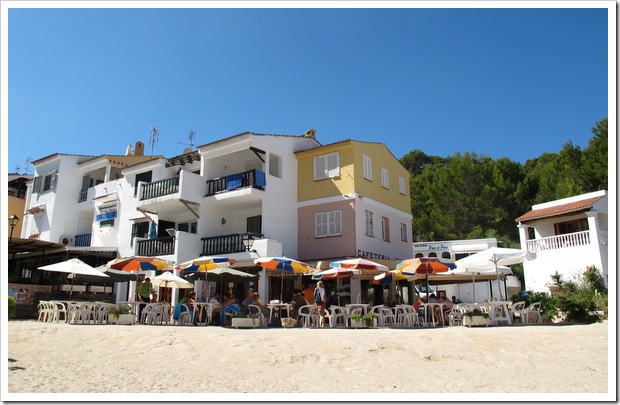 Ibiza has been great so far and i can see us getting stuck here for a while longer.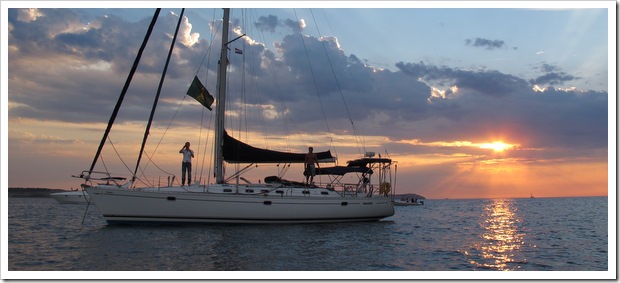 Last night we watched the sunset outside the original Cafe del Mar – the inspiration for all of those chill out CD's that most of us have bought over the years.


Squander centre stage for the light show.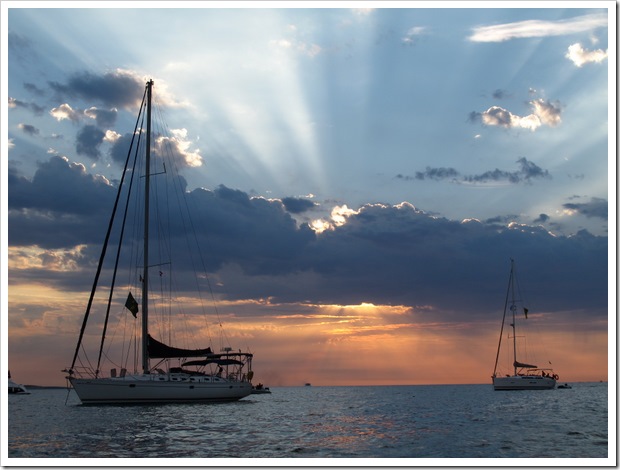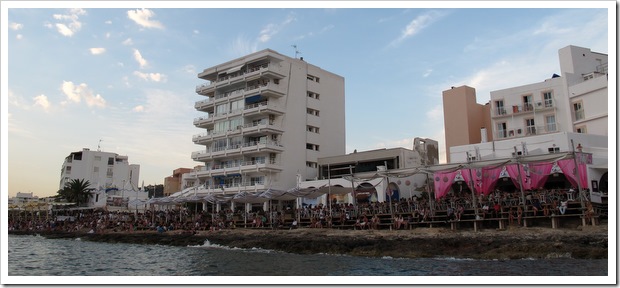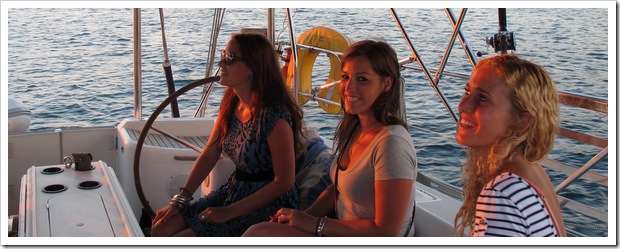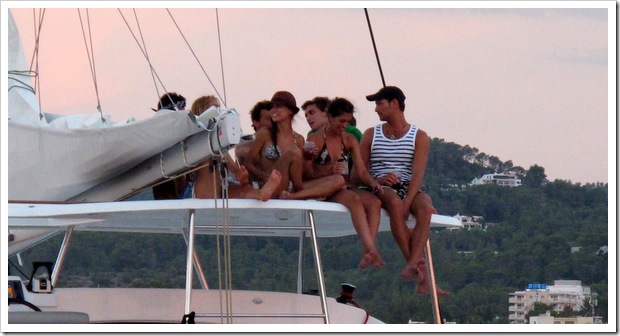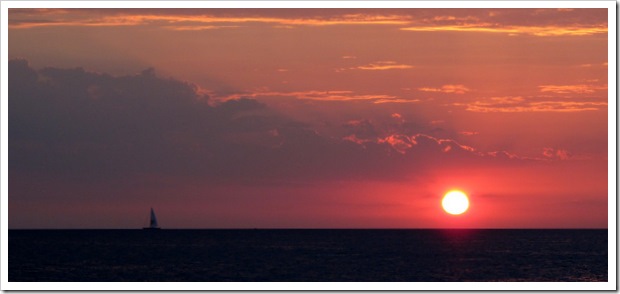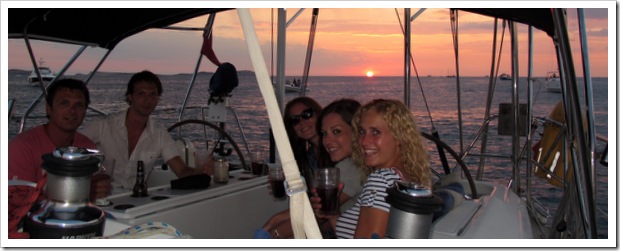 Dutch invasion… Allard & Kirsten's friends from Holland join us for sunset drinks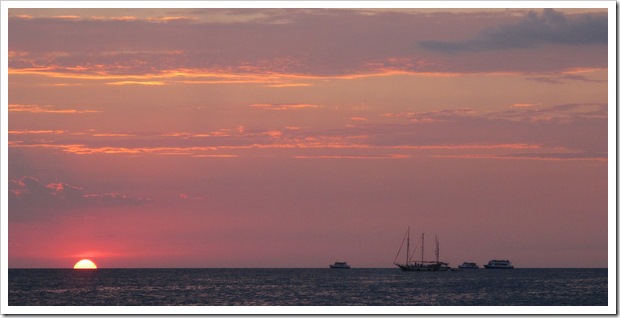 It's a great vibe as yachts and speed boats boats all anchor up outside the 3-4 main sunset bars (Cafe del Mar, Mambo, Savannah amongst others). Onshore there are 1000's of people watching the sun go down for 2 hours or so, drinking and grooving to the house tunes pumping out of all the bars.

By the time the sun actually sets, the 10,000 or so strong crowd cheers and claps celebrating the end of another day, and more importantly the beginning of another debauchery filled Ibiza night – the volume gets turned up and the DJ's go into overdrive – welcome to party central!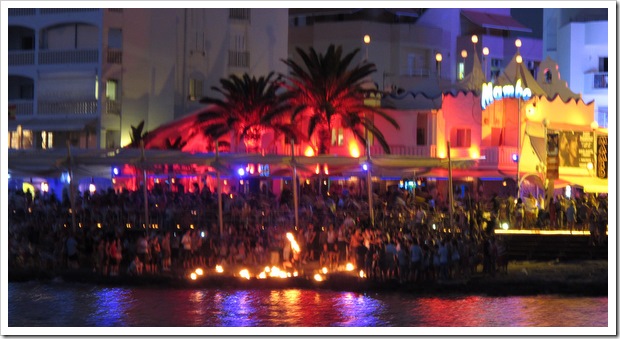 More on Ibiza in the next blog… time for a swim and a siesta as another fun night awaits.